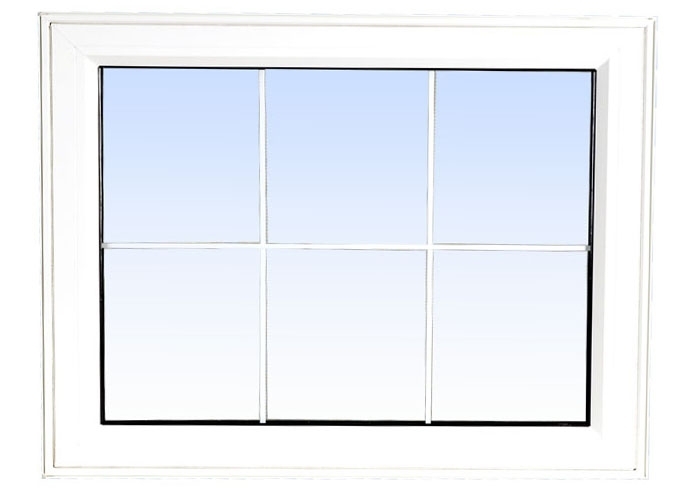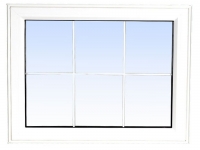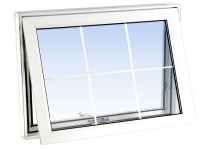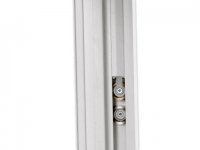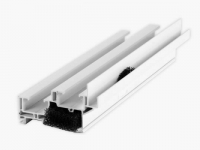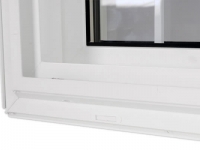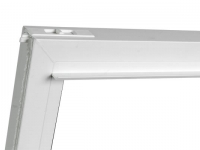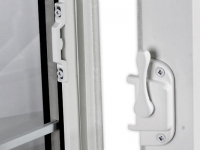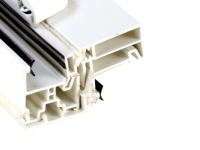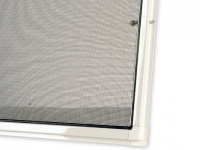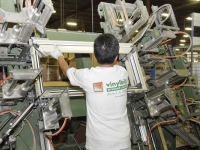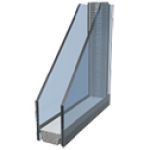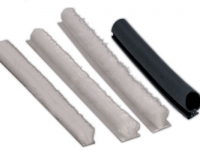 SINGLE-HUNG WINDOW
Single-hung windows have one moveable and one fixed sash. They open and close by sliding the moveable sash up or down. The moveable sash can be tilted inwards for easy cleaning. A screen covering half the window is included.
CONSTANT FORCE BALANCES
Our constant force balances, or coil springs, allow smooth sash movement.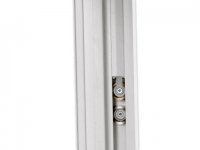 FLY MAZE
The hollow part of our multi-chamber frames contains a spongy insect guard to keep bugs from passing through the window frame or nesting inside of it.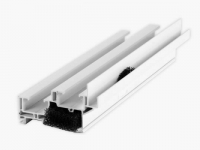 DRAINAGE FLAPS
Rather than being punched with holes as done by many other window manufacturers, our windows are fitted with flaps that open to allow water to drain out when needed.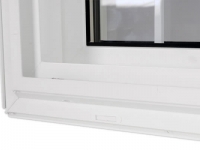 FINGER LATCH
To facilitate cleaning, our windows are designed with a low profile and a thumb latch that stays inside the sash frame for smooth tilting.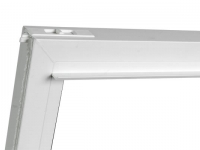 HEAVY-DUTY CAM LOCK AND KEEPER
Our standard heavy-duty cam-action lock provides safety and resistance to the elements. An optional push lock is available for added security.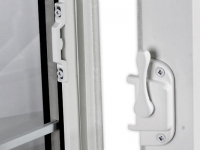 DUAL INTERLOCKING RAILS
Overlapping interlocking rails ensure an airtight seal at the intersection point between the top and bottom sashes.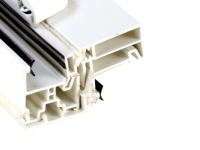 HALF SCREEN WITH FRAME OVERLAP
Equipped with steel pins to facilitate removal and cleaning, our half screens with overlapping frames keep insects and debris from coming in.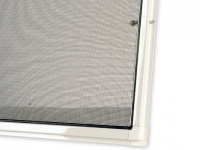 FUSION-WELDED, PRECISION-MITERED FRAMES AND SASHES
Using the most recent technology to heat the vinyl, our window frames and sashes are fusion welded, while the vinyl parts are pressure fitted for superior strength.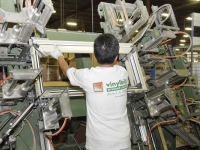 CARDINAL ENDUR IG SPACER BAR
Armor vinyl windows feature the warm edge stainless steel EndurIG™ spacer bar from Cardinal Glass Industries. The EndurIG™ is engineered to reduce heat and cold transfer between the glazing panels, increasing the overall insulation value of your windows. This technology keeps inside air cooler in the summer and warmer in the winter.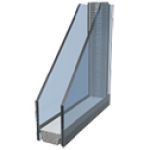 TRIPLE-FINNED WEATHERSEALS
Air infiltration is virtually eliminated with the combined use of Santoprene™ bulbs and high fin, pile weatherstripping.