OPTIONAL PRESERVE™ WINDOW FILM
Cardinal IG Company's Preserve™ window film provides an end-to-end solution to dirty and marred windows. Pre-applied on glass, Preserve film protects new windows from filth and scratches. Post-installation cleanup is not an annoyance anymore, as you don't
Open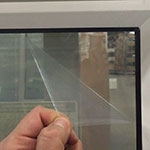 AMESBURYTRUTH™ HARDWARE
AmesburyTruth is a leading provider of hardware in the North American window and door industry. Their unmatched research and development ensures that their hardware sets the standard in the fenestration industry for quality and innovation.
Open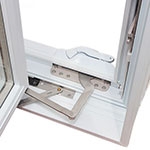 NFRC CERTIFICATION
Armor Platinum and Diamond series windows are NFRC & NAFS certified.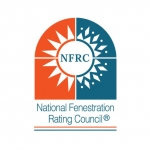 PEACE OF MIND
Our exclusive and transferable lifetime warranty grants you peace of mind. Standing behind our commitment to ensure Armor products are made with only the finest materials and workmanship, we offer
Open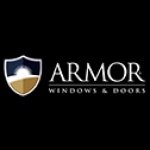 SOLAR BOND PAINT
The exterior of any Armor window can be colour-matched to any desired hue with our proprietary SOLAR BOND™ paint coating. We also offer a palette of 13 standard and endless custom exterior Solar Bond colours, each covered by a 10-year warranty.
Open

SELF-DRAINING FRAME
Made from our exclusive lead-free, 100% first use vinyl or virgin vinyl. Armor vinyl is called Polyresin 3® PVC, our cutting-edge multi-chamber vinyl frames are designed to reduce condensation by attracting moisture away from the window and towards the d

INSECT-PROOFING
The hollow part of our multi-chamber frames contains a spongy insect guard. This fly guard keeps bugs from passing through the window frame or nesting inside the chambers.

MULTICHAMBER POLYRESIN 3 PVC
Our advanced multi-chamber vinyl frame, manufactured from our exclusive Lead-free, 100% virgin Polyresin 3® PVC. Designed to draw moisture away from the window to the drains, reducing condensation and the formation of mould and mildew.

SELF-CLEANING GLASS
Armor's standard EverClear® technology reduces the frequency at which you must wash your windows by breaking down dust, dirt and organic deposits from the surface of the glass when it is exposed to the sun's rays. The loose particles are then washed away
Open

SUPERIOR INSULATING VALUE
Glass alone cannot filter or retain heat. Armor windows come with a low-emissivity (LoE) coating option that increases the window's insulation value by up to 40%, while reducing condensation build-up and protecting your indoor furnishings from the sun's d
Open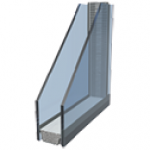 CARDINAL ENDUR IG SPACER BAR
Inside quality built windows you will find a spacer between the layers of glass. Its purpose is to separate, seal and insulate the layers of glass, helping to keep your home warmer.
Open

PRECISION-MITRED AND FUSION-WELDED SASH AND FRAME
After Armor sashes and frames have been precision-mitered, controlled heat and pressure are used to fusion-weld them together, creating tightly bonded joints that are practically inseparable.