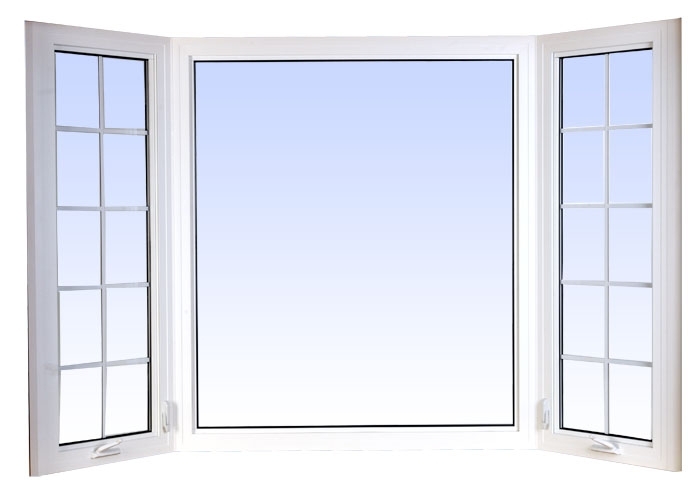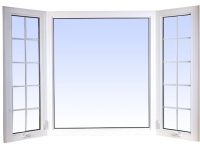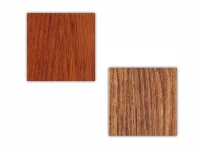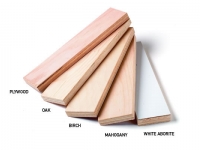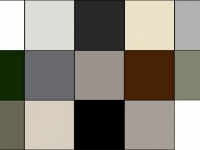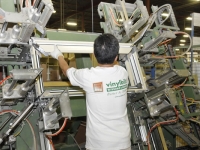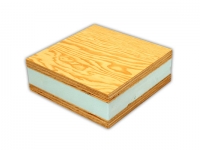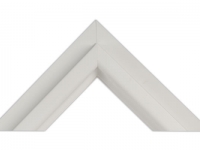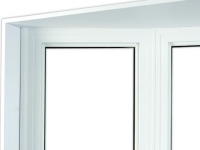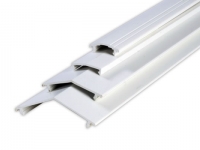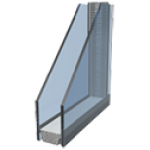 BAY WINDOWS
A bay window is essentially a stationary window flanked by a casement window on either side, all of which are grouped together to form a single unit that protrudes towards the exterior.
FACTORY-APPLIED INTERIOR LAMINATES
Guaranteed for life against delamination, our interior laminated finishes are available in both Cherry and Natural Oak.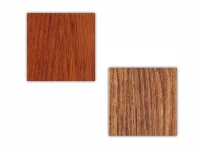 CHOICE OF MATERIAL
Five different options are available for the interior of your bay or bow window, including plywood, white Arborite® and 3 wood species: oak, birch and mahogany.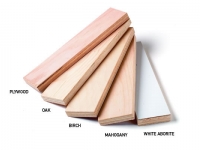 STANDARD AND CUSTOM COLOUR OPTIONS
Backed by a 15-year warranty, an unlimited number of custom as well as the following 8 standard weather and fade-resistant Solar Bond™ paint colours are available: White, Cream, High-Gloss Brown, Gentek Commercial Brown, Hickory, Sandstone, Sable and Grey.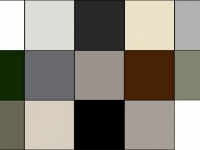 FUSION-WELDED, PRECISION-MITERED FRAMES AND SASHES
Using the most recent technology to heat the vinyl, our window frames and sashes are fusion welded, while the vinyl parts are pressure fitted for superior strength.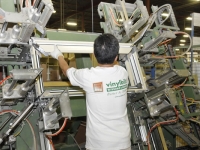 INSULATED HEAD AND SEAT
The top and bottom of our bay and bow windows contain 1 ½" of polystyrene insulation sandwiched between your choice of material to increase the window's R-value.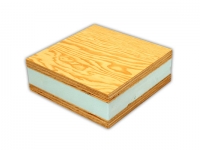 EXTERIOR BRICKMOLDS
Armor offers a vast selection of regular, siding and plank brickmolds (exterior trim) for all of its windows.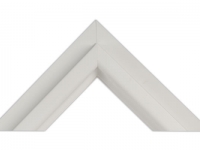 FACTORY-FINISHED INTERIOR
All our bay and bow window interiors are completely factory finished to conceal any corner gaps.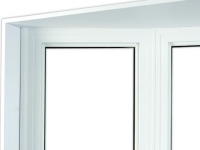 COUPLERS
Choose from several different types of couplers to obtain the interior angle and projection of you prefer.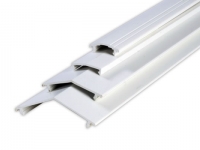 CARDINAL ENDUR IG SPACER BAR
Armor vinyl windows feature the warm edge stainless steel EndurIG™ spacer bar from Cardinal Glass Industries. The EndurIG™ is engineered to reduce heat and cold transfer between the glazing panels, increasing the overall insulation value of your windows. This technology keeps inside air cooler in the summer and warmer in the winter.